Online Reviews: The New "Word of Mouth"
'Tis the Season of Giving: Write a Google Review
It's no surprise that people trust recommendations from people they know. Well, in today's culture of transparency, recommendations in the form of online reviews are also becoming an important and valued form of advertising. Business owners understand that in a socially connected world, more people are sharing their opinions on everything from cleanliness to friendliness.
Makes sense, right? If you're thinking about trying a new Chinese restaurant in your neighborhood, wouldn't you want to know if it was worth visiting and spending your hard-earned money? And if you decide to visit the spot and you had a great experience, wouldn't you want to share your testimony with the world?
Writing a local Google review is the digital version of providing good "word of mouth" referrals. Statistics show that people truly value online reviews. According to a local consumer survey done by BrightLocal, 85 percent of consumers say they read online reviews for local businesses. Even more compelling, 79 percent of consumers trust online reviews as much as personal recommendations.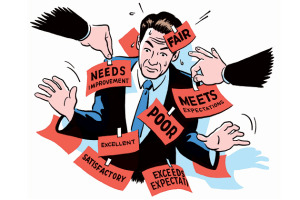 Ready to write a Google review? The first thing you need to have is a Google + account. If you don't have one yet, sign up for one. Once you've created an account, you're on your way!
Google provides several steps to publishing your review. But before you make your voice heard, read our five tips to writing a solid Google review that gets noticed.
1. Authenticity can't be faked.
There's nothing worse than reading a review that is obviously fake. Review your own experience and truthfully discuss why you liked or didn't like the place. Honesty will show through in your writing.
2.Give generously.
People trust reviews for their ability to give great, objective insight into what will be experienced. What will a visitor see when they visit the spot? Is it a crowded venue or more low-key? These are important facts the visitor needs to know in order to make a buying decision. Even if your experience was less than perfect, it is important for the public to receive this insight.
3. Stay calm, cool, and collected.
Yes, your experience may have been one for the restaurateur's hall of shame, but that doesn't give you an excuse to rip the establishment. Write a review that offers constructive criticism; this is good feedback for the business owner and may help them improve the experience for future patrons.
4. Practice what you preach.
If you're going to put yourself out there in the digital space, be sure your review is readable and easy on the eyes. Avoid excessive punctuation and capitalization. Be sure to use good grammar. Would you trust a review that was full of typos and grammatical errors? If you're going to be critical of an establishment, don't let your readers become critical of your own prose and question your credibility.
5. Follow the footsteps of Ann Landers.
This guru was the leading advice columnist for decades, and always had something to offer her readers. She provided valuable life tips for universal issues such as love and work. Just like advice columns, people read reviews because they believe it will guide them to a sound decision. Be a helpful voice and provide guidance.
By giving a review, you are supporting and helping local business. So why not help humanity and get your review out there — it will keep business owners honest, and you will be giving a little back to the world!