I began by getting a BA in Public Relations from the University of North Dakota, worked in politics as a press secretary, then continued at the University of Southern California where I received my MA in Communication Management. This move of course had absolutely nothing to do with harsh Manitoba winters. I also hold a Digital Marketing Certificate from the Canadian Marketing Association and continue to take a variety of courses to ensure I'm up on the latest trends.
Then it was back to Canada to continue my career in communications. I've been involved in many different projects in a range of sectors—almost two decades in the business now—for corporate, government, non-profits and small business. Check out my
LinkedIn profile
to see more about where and who I've worked for.
Along the way, I've helped with a number of disaster relief efforts—a highlight being a spokesperson for the Canadian Red Cross in NYC at Ground Zero during 9/11.
But before I start working with you, I want to know this: what do you believe in? Because what drives you is what will drive me. I'm inspired by clients who love what they do, and believe in it.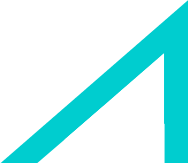 Jo was a pleasure to work with in re-designing our firm website. She was creative, thoughtful and resourceful. She was very patient in guiding us through the process and always had solutions to the glitches we had along the way. The result is a website that is modern, dynamic and easy to navigate. I highly recommend Jo to any company needing to revitalize their image and their website.
~ GILLIAN A. SINCLAIR,
Retired Barrister & Solicitor, Dunphy Best Blocksom LLP