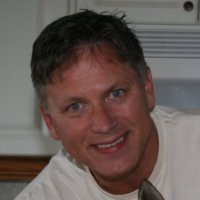 Dan Allen
Jo is a well-rounded, action-oriented communications professional with a terrific ability to generate publicity/profile -- even when circumstances suggest that would be improbable. Her top skills also include in-depth technical and strategic knowledge of web-based communications and issues management. Jo is very creative and resourceful... a great pick to make the most of projects with modest budgets. She operates comfortably under pressure, skillfully navigates bureaucracy, and is an excellent team player.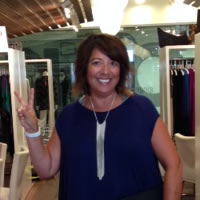 Ginger Vasquez
Owner Ginger Showroom
I used Not Your Average Jo to design my website. The new site is streamlined and so easy to navigate, my accounts and designers are very satisfied with the look and the information it has to offer. The new website is fresh and contemporary. Thank you Jo for an amazing site!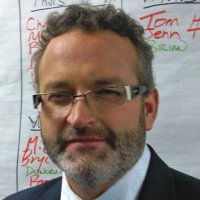 Marc Henry
ThinkHQ Public Affairs Inc.
Have worked with Jo on a number of files, including development of our ThinkHQ website. She's awesome! Smart, responsive, and thorough. Highly recommend!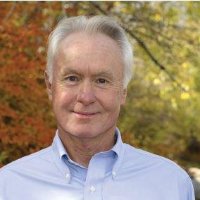 Senator Doug Black
Canadian elected Senator representing Albertans
It was a pleasure to work with Jo on the development of both my campaign website and my official Senate website. She is highly professional – responsive to requests and able to explain the ins and outs of "tech" – and the quality of her product is excellent. I have received many compliments on both the design and functionality of the sites that she has created for me. I would certainly recommend her work.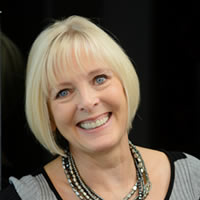 Gillian A. Sinclair
Barrister & Solicitor, Dunphy Best Blocksom LLP
Jo was a pleasure to work with in re-designing our firm website. She was creative, thoughtful and resourceful. She was very patient in guiding us through the process and always had solutions to the glitches we had along the way. The result is a website that is modern, dynamic and easy to navigate. I highly recommend Jo to any company needing to revitalize their image and their website.

Dr. Sarah Koles
Co-Director, Mayfair Diagnostics
Jo helped us recently with an educational campaign for Albertans about private MRI. She is masterful at rounding up the essential information, crafting the evolving messages, communicating them efficiently through media, online and print. Super knowledgeable and a delight to work with.
Alexander Zagoumenov
Inbound marketing & SEO consultant
I know Jo as an extremely creative person and very capable online marketing strategist. We've worked together for over 2 years now on a variety of projects from political campaigns to small business online marketing initiatives. Jo is always great to work with, has high integrity and desire to achieve results for her clients. I strongly recommend Jo and her company to anyone who values integrity, hard work and a bit of great humor along the way!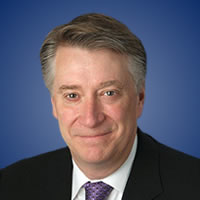 Senator Scott Tannas
Founder & CEO of Western Financial Group and Canadian Senator
Jo was an integral part of the Tannas for Senate campaign team. She is bright, personable and an expert in the field of communication. Her insight and creativity helped us craft and deliver the key messages to voters. She assembled a terrific team of experts who got all aspects of the communications strategy executed on time, on budget and at a very high quality. I'm happy to provide my unreserved endorsement!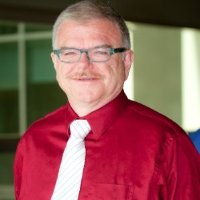 Steven Armstrong
Principal Consultant at PARATUS Education and the PARATUS Group
I have known Jo for many years as a co-worker, volunteer, consultant and friend. She is one of the most thoughtful, attentive persons I know. Her most recent project was to work with our in-house team and to completely reframe a communication strategy.
Jo was able to quickly assess the situation, put together a comprehensive plan, and lead its implementation by engaging our team of staff, volunteers & outside consultants to a remarkably successful conclusion. All of this work was done on time, on budget and really, really done well! Jo is a bright, engaging, professional who is a pleasure to work with.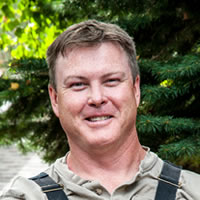 Blair Daigle
Owner, Superior Plumbing
I hired Jo to update my company's website. Our old website was lacking originality and a clear vision. Through Jo's creativity and clear insight we were able to come up with a polished, professional and easy to navigate website for Superior Plumbing. Jo was a pleasure to work with, she is personable and straight forward. I would highly recommend Jo to any company that is looking to improve their online marketing

Benjamin Boycott
Director, Marketing & Canadian Sales at Sulvaris
My organization retained Jo to develop our website at www.sulvaris.com. I worked directly with her on a day-to-day basis during the process. In the face of an ambitious project and an aggressive timeline, Jo far exceeded our expectations in terms of project quality, and maintained the very reasonable budget that was set forth in her clear and professional project proposal. She was extremely pleasant and easy to work with, and made the whole process very enjoyable.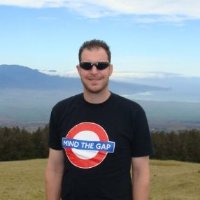 Colin Crump
President at Labbe Bedding
Jo helped me put the writing together for our Website, and the results have been great. We have had positive feedback and gained more customers. Her writing made our web info POP, which shows her understanding of what people like.
Thanks JO.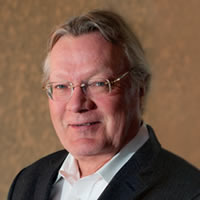 Rod Love
Why can't I pick all seven of the above-noted "Top Attributes" instead of just three? Because if I could, I would.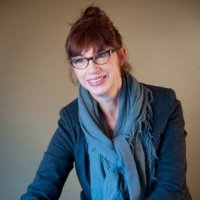 Denise Summers
Communications Consultant / Storyteller / Freelance Writer, Amphora Communications
Jo and I worked together on the Barb Higgins Calgary mayoralty campaign. While I co-chaired the events committee, Jo was part of the communications team. As a fellow communicator, what stood out for me about Jo was her ability to see the big picture and then to be able to develop a strategy and implement practical tactics to achieve the results we were after. I was also struck by her creativity in finding solutions to some of the problems we faced and to knuckle down and get the work done in a highly stressful, time sensitive situation. Jo gets it!
Lois Lockwood
President at Scout Communications
I have known Jo and worked with her for over a year. She instantly fit in with our staff and clients and consistently provides value to our projects. I would recommend Jo to work independently or on a team to provide excellent PR counsel, writing, digital and social media guidance and execution.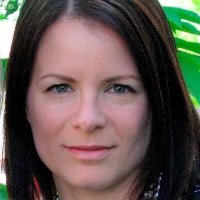 Alison Pidskalny
Vice President, Development & Marketing at TELUS Spark
Jo knows her stuff and is a great consultant. She listens well, can diagnose your communications issue and recommend sensible and effective strategies to get you where you want to go. Her honesty sets her apart from her peers.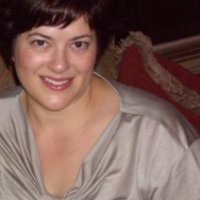 Colleen Lavender
Public Relations and Communications Professional
Jo is creative, strategic and never afraid to try something new -- whether approaching an annual report as an opportunity to tell great stories, or turning a web campaign into something that grabs attention.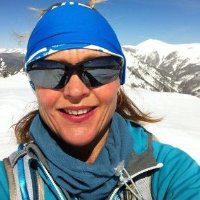 Georgie Islip
Owner of Mobile Fitness Coach
Working with Jo was awesome. From concept to final outcome for my new website, Jo was inspiring, creative and realistic. Her enthusiasm was excellent and she ensured the website was completed on time and in budget.